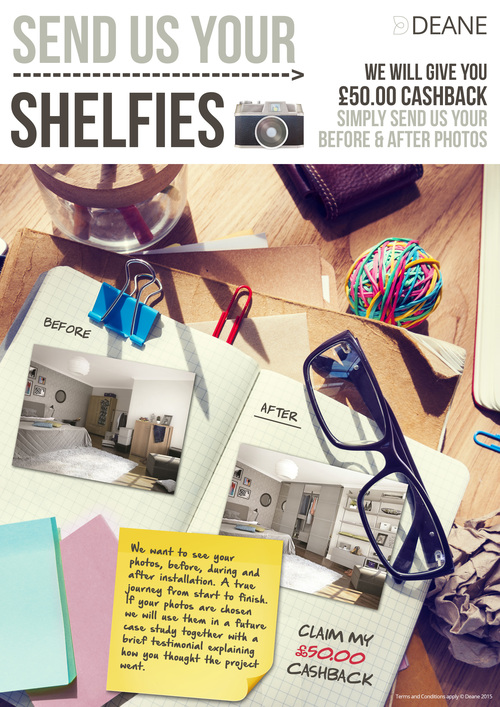 GET CASH BACK FOR SENDING US YOUR PHOTOS. 
We will give you £50.00 cashback when you send us your before and after photos.
We want to see your photos before, during and after installation, including any stages that would help future clients plan their room.
A true story from start to finish.
If your photos are chosen we will use them in a future case study together with a brief testimonial explaining your views on our service and your opinions on your finished wardrobes.
Simply discuss this with your salesperson and send your photos into our marketing team.
We look forward to seeing your project!