The kitchen is one of the most trafficked areas of any home. When it comes to renovating, there are so many decisions to make that it's easy to give up altogether. One of the most difficult decisions to make, of course, is which floor you should choose.
Here are some options to help any home owner decide which material he or she should use to reinvent your kitchen.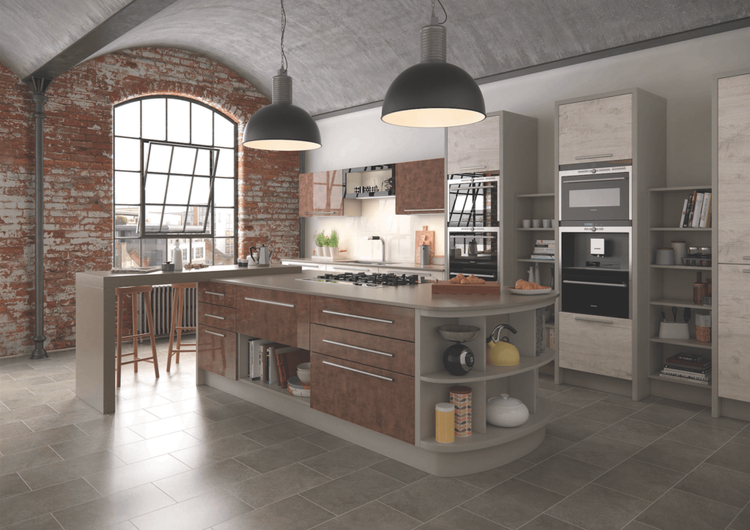 HARDWOOD FLOORS
There's no wonder why hardwood floors are so appealing to home owners. In a kitchen, hardwood floors look clean and authentic. It is, however, inadvisable to wash this floor with water-based products because hardwood is not resistant to water absorption. Also, the wood's finish is easily scratched so it may need to be redone a few times. Woods like white oak, Santos mahogany, and Brazilian cherry, are examples of harder woods which are more durable and resistant. In terms of cleanliness, hardwood floors are rather low maintenance; however, it is easy for crumbs and dirt to fall through the cracks of your floor boards. This flooring is expensive compared to other options, but they last longer with proper maintenance. Other than a few coats of finish every few years, hardwood floors may save money in the long run.
CERAMIC FLOORS
Ceramic tiles work best in a highly trafficked kitchen and are made of clay and water. After being molded, ceramic tiles are fired in a kiln. This makes them extremely durable and resistant to stains, water, and general wear. Ceramic tiles can be very stylish as they come in a variety of colors and are inexpensive.  Cleaning a ceramic floor is rather easy too because they are water resistant.  You can use a damp mop (make sure to broom first) or a vinegar-based solution to get that floor clean and sparkling.
Beware, however, that there are also cons to having ceramic tiles. The first is that because of how hard the material is, ceramic can be cold on feet and dinnerware may break upon being dropped.
LAMINATE FLOORING
Laminate flooring looks best in a modern and contemporary looking kitchen. Like ceramic tiles, laminate flooring is inexpensive to buy and install. The material is man-made, therefore, its durability and resistance vary. To ensure better quality, it is best not to go with the cheapest option; instead, look at flooring in the mid-high price range. Contrary to ceramic flooring, laminate flooring is not water proof or resistant so, once again, aim for the best quality possible. Maintenance is key – this floor type absorbs water, broom and vacuum often and use a slightly damp mop if need be.
VINYL FLOORING
There are two main vinyl flooring options: sheet vinyl and luxury vinyl. Sheet vinyl is cheaper than laminate flooring so if you're working on a budget, this might be your best option. With luxury vinyl, however, you can get the look of wood or stone. Sheet vinyl works best in a modern or contemporary kitchen while luxury vinyl is more versatile. Luxury vinyl tiling comes in both planks and tiles; therefore, they work with most styles. Like laminate flooring, vinyl flooring's durability depends on the quality a buyer chooses. This flooring is softer than other woods like ceramic tiling so it is a more comfortable fit for those who use the kitchen often. Vinyl flooring is extremely resistant to water and is more so than wood or laminate flooring. Sheet vinyl can potentially tear so try not to drag heavy objects across its surface.
Deane Interiors are here to help you if you are completing a full renovation on your kitchen; we will do our best to advise and help you find what will work best for you.  Take a look at our kitchen range for ideas. Why not pop into our showroom and see what we have to offer or arrange a home visit with one of our expert designers?  Contact us now for more information.