Many people would think of furniture as something available from a catalogue, or available from a distant country online costing less than a weekly grocery shop. But when you add the word "fitted" what changes and how can you really be sure that the furniture you buy will fit your space without restrictions.?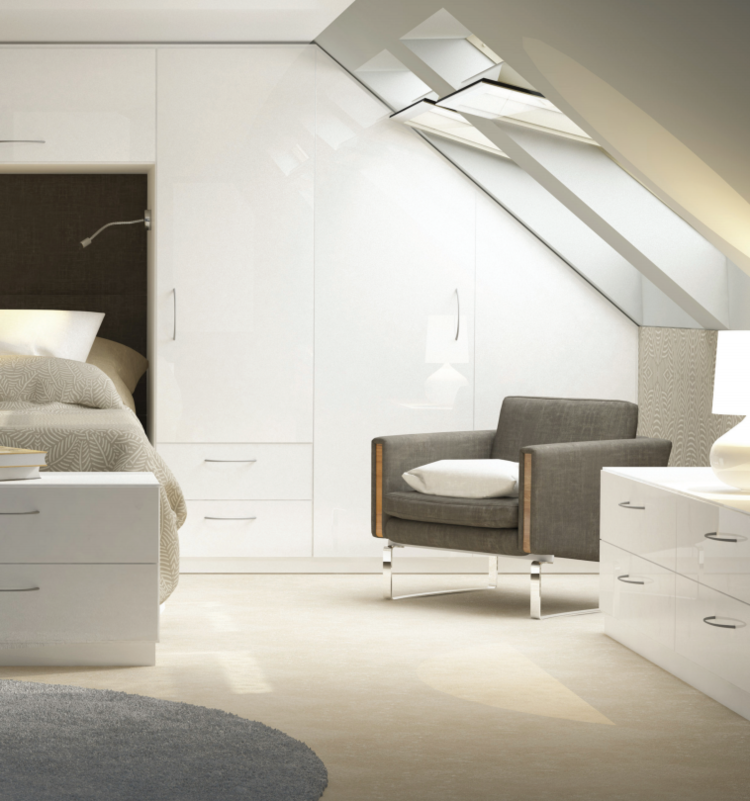 Ok, so let's start with the purpose of furniture.
Not a tough one this but it's worrying to hear that the average Joe is now opting for the aesthetics over what it can do for you.
Take bedroom furniture as an example.
We all know that a nice looking piece of furniture can transform your bedroom, but what if you can only get half your clothes into it? Will you be buying more furniture?
Then think about the implications of buying something cheap online only for it to fall apart within 12 months. Would you feel you had value for money?
The lifecycle of the average piece of catalogue furniture being between 2 to 5 years. Would it not seem a better idea to pay a little more for something that lasts longer, which creates more space for your clothes and looks as good if not better?
This is where fitted furniture comes into your peripheral.
So what is fitted furniture?
There are many companies out there who stretch the truth about "Fitted" furniture. We wanted to offer a definitive answer to what differs between fitted furniture and standard catalogue furniture.
Firstly, you can expect that fitted furniture will fit your space more accurately. Here at Deane we have a made-to-measure service, which allows our manufacturing team to build furniture to the specific dimensions you require, fitting perfectly with no wasted space. Now as you can imagine this is a slightly more permanent solution compared to free-standing furniture, but the benefits are so much greater and are certainly an improved solution.




Secondly, you can expect to achieve more than double the storage potential compared to the free-standing alternatives. I say again, double the space. By enclosing the fitted furniture into your opening the whole of the space is then subject to storage. This is huge. No black holes to gather dust or gaps between units that collects clutter. Here at Deane our designers ask a ton of questions to accurately assess your requirements and tailor the design to make as much space as possible. This can double your clothes space and is more effective at simplifying your lifestyle.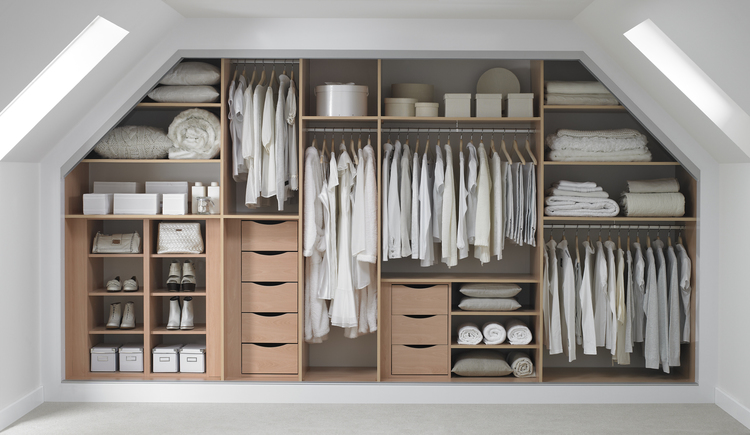 Lastly, we wanted to point out that fitted furniture is less of a product and more of a service.
To put this into context let's imagine your DIY Sunday. It will consist of emptying the boxes to make sure you have all the components needed. Then you will need to study the instructions until you're completely confident in what you're building. After that you'll be spending an afternoon adding A to B while taking chunks out your knuckles trying to hammer everything together. All while you're trying to find the correct screw drivers. In stark contrast imagine somebody doing it all for you. They knock on your doors in the morning, spend the day carefully scribing the wardrobes into your space. All while you sit with your feet up.
Fitted furniture is simply a different and more effective way to store your clothes and belongings. The service costs slightly more than the online standard sized alternatives but there are so many benefits to purchasing fitted furniture. With more space and a greater chance of a long-term solution you will not be disappointed.