As designers, we usually see client room design and tired colour schemes just before they change. Usually cream or ivory colours, or faux wood patterns. Time for a update? Well things have changed quite a bit from magnolia and watery oak flat finishes.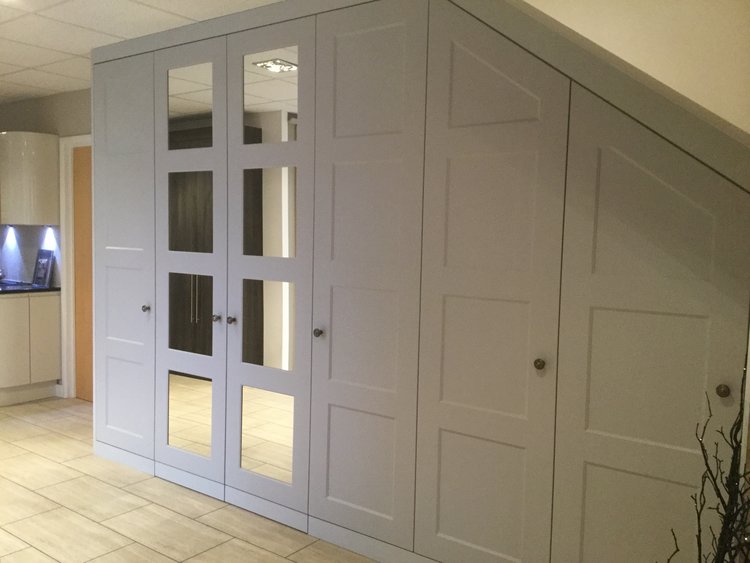 What's new for furniture colours? Plain painted finishes are really popular, greys especially, but often faded blues and even pink can look fabulous. For wardrobe doors, we can replicate this finish with our vinyl wrapped MDF core doors. They're stable and won't warp, they won't trap dust, last for years and are easy to clean. Use these gorgeous plain colours in just the doors, or the whole thing including the carcase. For these colours, there's a choice of smooth or woodgrain textures that look just like painted finishes without the cost or fragility.
For carcase colours – this includes end panels, plinths, and framework – there are plenty of new generation laminates to choose from which are so different to the papery flat faux wood finishes previously available. Texture is the key, and with most of our modern wood finishes, you would think it's real wood. Again, the benefit of these laminates is that they're hard wearing and stable, and come in many beautiful wood effects that replicate real grains, however there are many 'fantasy' grains with colours that compliment a really modern look, and textures that can be velvety to touch, or even rough like vintage worn wood.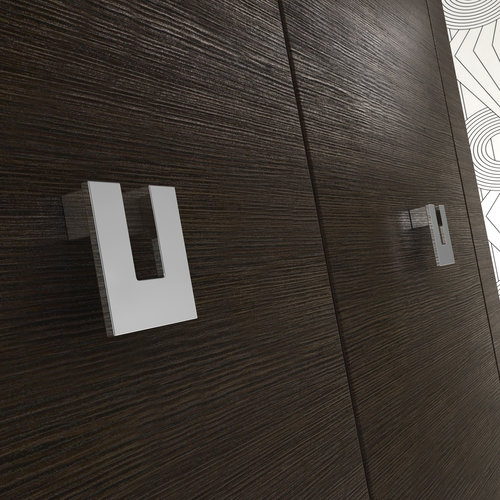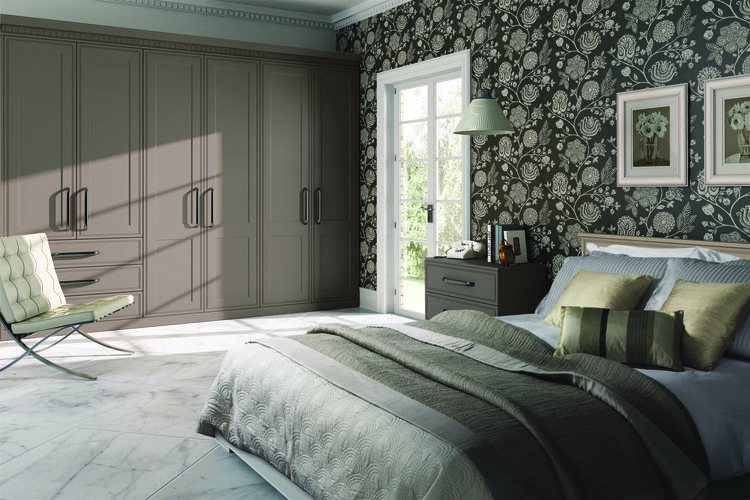 So don't just settle for what national fitted bedroom chains offer, for a similar cost you can really bespoke your bedroom, with touches of individuality that will add design flair. Visit our showroom or call us to arrange your no hassle home visit from one of our skilled and friendly designers today. Contact us or visit our showroom in Fareham.