We've all noticed the struggles of a cramped house over this past year. However, with a few clever tricks, you can transform your small spaces to make your house feel bigger.
From colours, mirrors, lighting and furniture tips; you can trick the eye to make spaces feel bigger. Often, it's a lot easier than you think too. So, let's get inspired!
Clear the Clutter
The less you have on show, the better. Try to organise your items to help you store them out of sight. Small spaces can feel more cramped if there are lots of small items on show.
If you find that you have too much to store away, maybe you could benefit from bespoke furniture? Make the most of your small spaces by transforming them into useful storage areas. Such as an under the stairs cupboard.
Soft Colours
To help open up smaller rooms, use soft and light colours throughout to help make the space feel airy and open. If you're dreaming of a pop of colour, consider limiting the use to just a statement wall.
Keep in mind again, the more patterns and colours you have in one room, the smaller it will feel. So, stick to one colour hue to help ensure the space feels bigger. This can include the curtains, rugs, furniture to the wallpaper!
Light the Way
If your small room is dark, it will make the room feel cramped. Open up the space with clever lighting, spaced around the room. Be wary of top-down lighting as these focus light into one pool of space.
By spacing out light with cleverly placed lamps, you help guide the eye around the room. Also, open up as much natural light as you can into the room.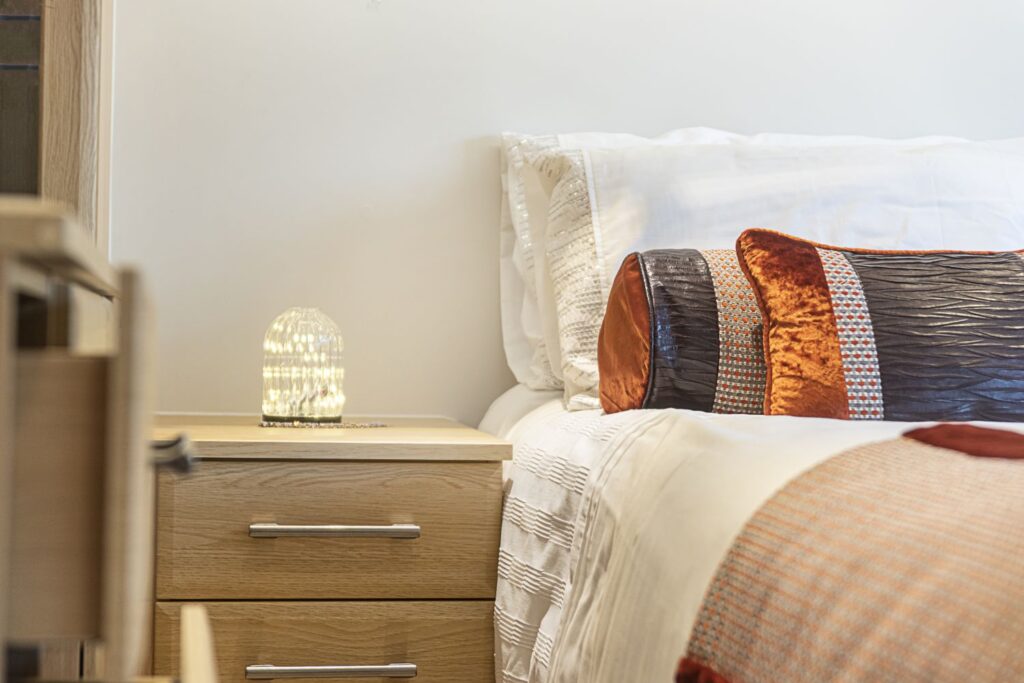 Also, consider how LED lights can open up your shelves and furniture units too. Bringing much-needed light to the dark areas in your room. These lights can also help illuminate your treasured items that you want to display.
Optimised Furniture
Our biggest tip is to make your furniture work for you. Bespoke fitted furniture can revitalise your small space as it makes the most of your room.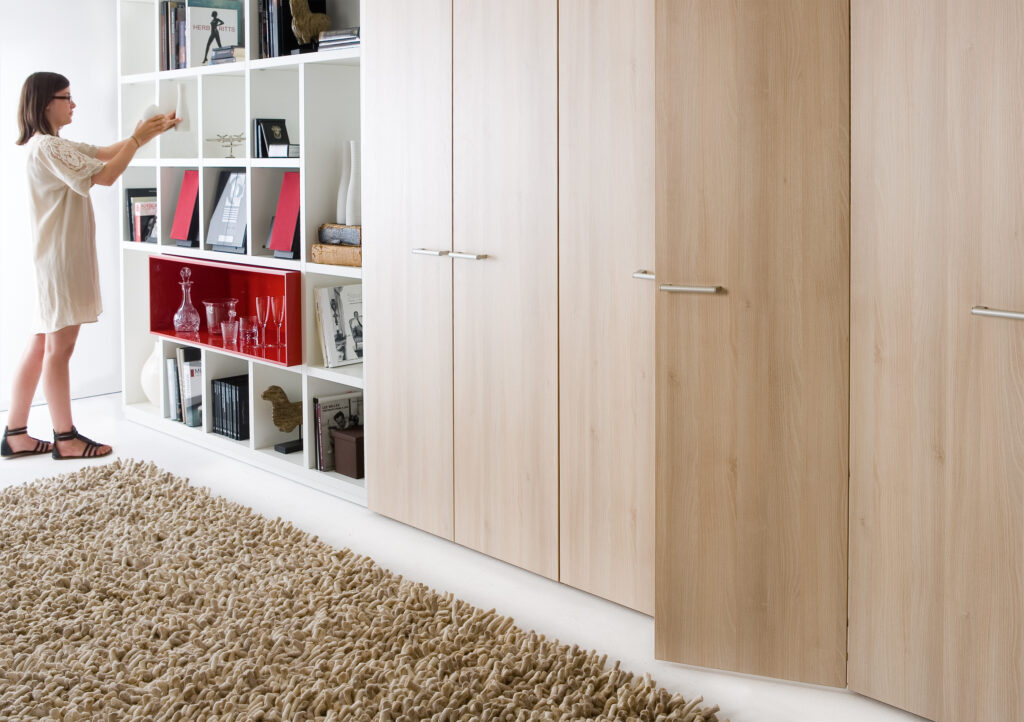 In particular, statement floor to ceiling units can make your small room feel higher. While also giving you essential storage space to tidy all your items neatly away.
Bulky furniture can often awkwardly stand out in a small room. With fitted furniture you can fully optimise your space to make your house feel bigger. By turning alcoves or sloped ceiling corners into functional storage in your home.
Head over to our article to discover more benefits of bespoke fitted wardrobes.
Our Experts Can Help Make Your House Feel Bigger
Don't put up with your small awkward spaces. At Deane, we see small spaces as a great opportunity for creating the perfect design solution tailored to your storage needs and style.
See our latest projects to see how we can help make your house feel bigger!
You can also use our quick quote form to help kick start your home project. Simply upload your measurements and requirements to see how we can help you.
Still looking for some inspiration? Head over to our Pinterest page!