So you have decided to buy a sliding wardrobe, but what do you do with the interior?
This month we look into the options available and find out whether you need just hanging rails or sliding wardrobes with shelves.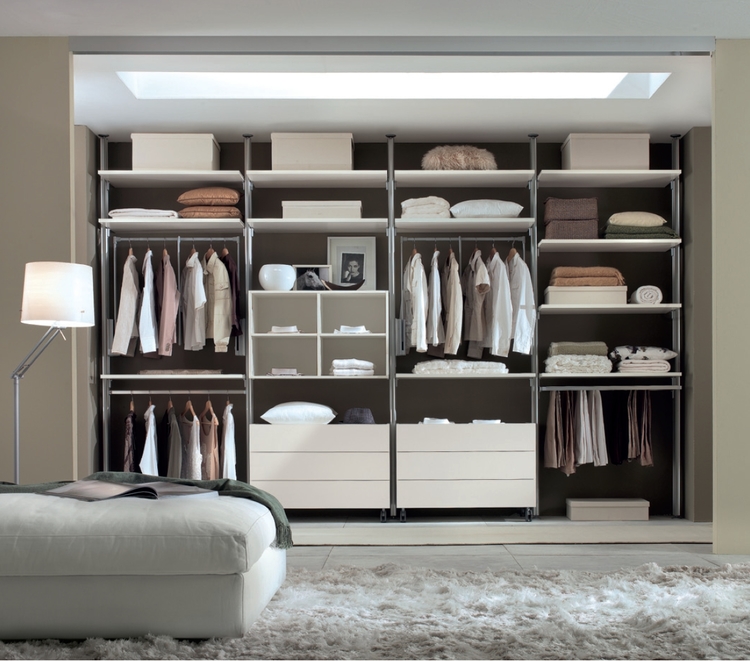 HOW DOES YOUR INTERIOR LOOK?
First Step; Find Out What Suits You
Before you design your wardrobe interior take a minute to decide what it is that you need. Some prefer to store only clothes, so there is a need for hanging rails and minimal shelving. Alternatively, you may have a need for shoe storage and drawers. 
Take a minute to list exactly what you need. This will formulate the basis of your interior layout.
Second Step; Make a Design
With a bespoke service, we can bring any design to life. This is a great benefit if you have a unique interior layout which you wish to turn into reality. It is advised to keep areas to either 500 mm or 1000 mm, dependent on your requirements, but you will need to make sure you know where the joins in the sliding doors are positioned as these create join areas which are accessible only from either side.
SLIDING WARDROBES WITH SHELVES
Shelves in wardrobes are a great way to store folded clothes, shoes and boxes. Dependant on your overall aspirations shelving positioned correctly can make complete use of all of the wardrobe, which ensures you store many items in a seemingly small space.
If you are looking for a multi-functional store area then this is the option for you. With the ability to store almost anything sliding wardrobes with shelves are very popular for second bedrooms, hallway cupboards and under stairs storage.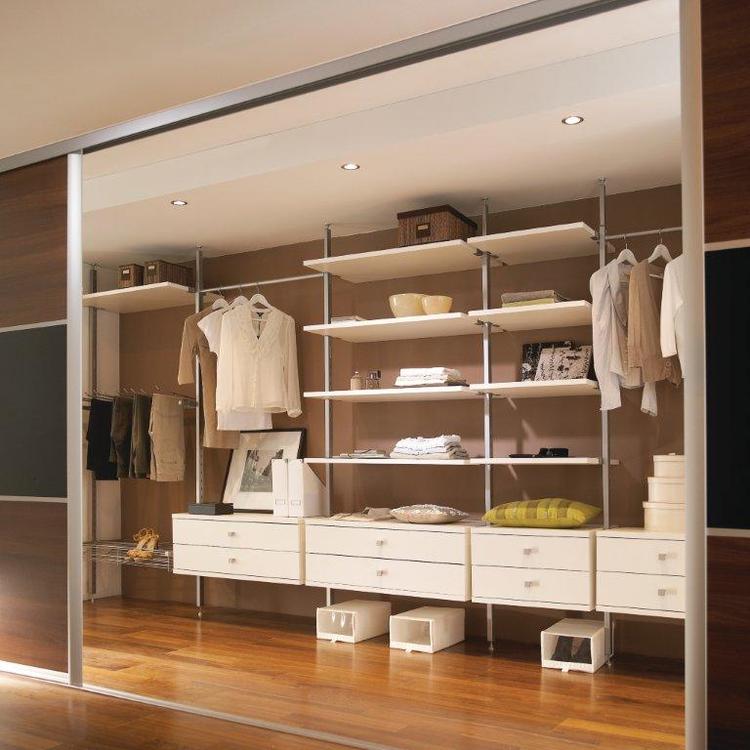 SLIDING WARDROBES WITH RAILS
There is a very good chance that you have clothes which you would like to hang in your wardrobe. This is why hanging rails are the most important function within the wardrobe. With full length hanging rails available for dresses and long coats and double hanging rails for shirts and trousers you can very easily create a great deal of space from a small wardrobe space.
Tip; If you have a need for only short hanging then you can instantly double the amount of hanging space you have by simply adding top and bottom rails to your wardrobe.
Mix & Match
Here at Deane, our service is completely bespoke. This means we can build an interior to suit your individual needs. If you have a need to make your wardrobe multi-functional, with shelves, hanging rails and drawers we can easily make your dreams a reality.