Cooking shows continue to be the winter sofa hobby, and with the return of Queen Mary's new Everyday show, we are still loving to watch cooking, even though we don't all do it. Especially with lobster and venison on the menu as featured in the first episode.
One thing we DO love no matter whether your star dish is beans on toast or cassoulet, is a kitchen like Mary's to move around in, cook with flourish, and be the legend of your own dinnertime. An island or peninsula allows you to imagine that the cameras are inches away, watching as you taste, adjust and add to your showstopper dish. My daughter used to insist that I sat whilst she baked a cake and explained patiently how she was creating her masterpiece, unveiling it with a pleased grin as I clapped obligingly. She was only 11 at the time, but I'm not sure we ever lose that aspect of pleased expectation when creating recipes for ourselves or our family.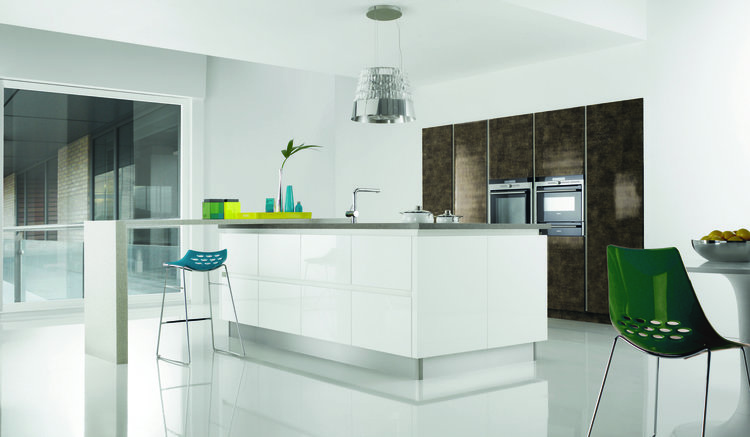 The perfect cooks kitchen – Cucina Colore by Mereway, available at Deane
I love to create a kitchen for my clients to be the star of their own kitchen, no matter what their level of skill may be  – after all, its the most expensively furnished room in the entire home, and it really SHOULD feel like their personal pedestal of culinary greatness. Who ever sets out to cook a mediocre meal? We want it to be special, even if its just a supermarket dine in meal for 2. OK, so what are those touches built in to the kitchen from the initial design that connect us with our inner chef?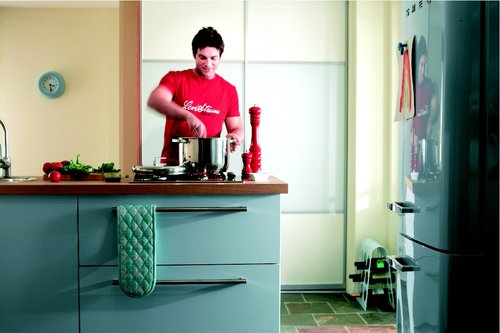 High level ovens – who want to be caught bending over a hot oven?
An island unit or peninsula (L shape) – for socialising and serving over.
Plenty of worktop space for spreading out – all your ingredients ready and waiting.
Great lighting – spotlights make plates, dishes and colours really stand out.
Consider a chandelier! Makes a work area into a special place.
Plenty of sockets – pop up worktop ones allow use of machines anywhere.
A hob in an island – you just can't help showing off!
Lots of ingredient storage – there's nothing like having stuff to hand. Harissa anyone?
Great extraction – smoky and greasy fog doesn't make for a good look.
A wine fridge – doesn't a glass when cooking make it all just look better?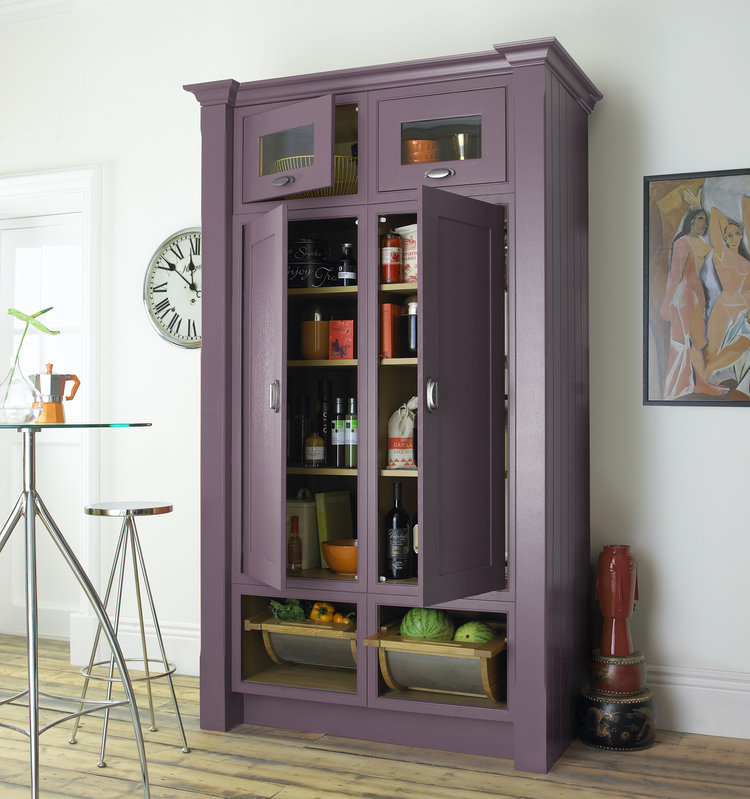 Tell us your favourite ingredient that you wouldn't be without in your kitchen, of if you'd like us to provide ideas and inspiration for a new kitchen design, visit our website www.deanewardrobes.co.uk or call 01329 822446.