There are a variety of kitchen island designs that can be perfect for remodelling or upgrading your kitchen. Choosing the right kitchen island design will require more thought and consideration than simply choosing the one that looks the most appealing.
A kitchen with an island has many benefits providing you with more worktop area, storage space with versatile and functional cooking areas as well as providing you with a more appealing place for social or family meetings.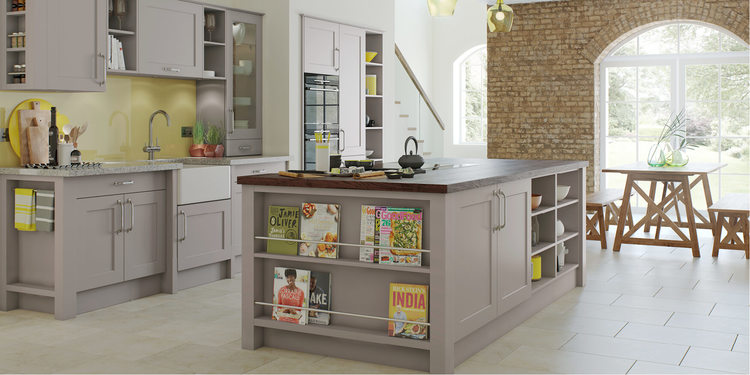 WHAT TO CONSIDER FOR YOUR KITCHEN ISLAND DESIGN.
When it comes to designing your kitchen with islands there are a number of features and additional factors you should consider and it's always advised to get the opinion of an experienced designer before you start.
1.) HOW MUCH SPACE YOU HAVE.
The first thing you will need to do is measure the amount of space you can dedicate to your kitchen island. Try to implement "the kitchen triangle" when creating the layout of your opened planned kitchen design. The Kitchen triangle focuses on the specific placement of the sink, refrigerator and the oven to provide the most appealing design for a fully functional kitchen. Also, remember that most kitchens with islands should have over three feet of walking space from the island to the other areas of the kitchen.
2.) STORAGE SPACE.
Your kitchen island can provide you a lot of additional storage space but it can also be used for a number of other reasons as well. If your prime reason for including the island into your kitchen is for storage space than you will want to consider how many additional cabinets, shelves or drawers you will want to be included in the design. If you do not need the additional storage you may want to consider creating a breakfast bar island, converting your island into a sink and dishwasher area or having it built with cooking surfaces.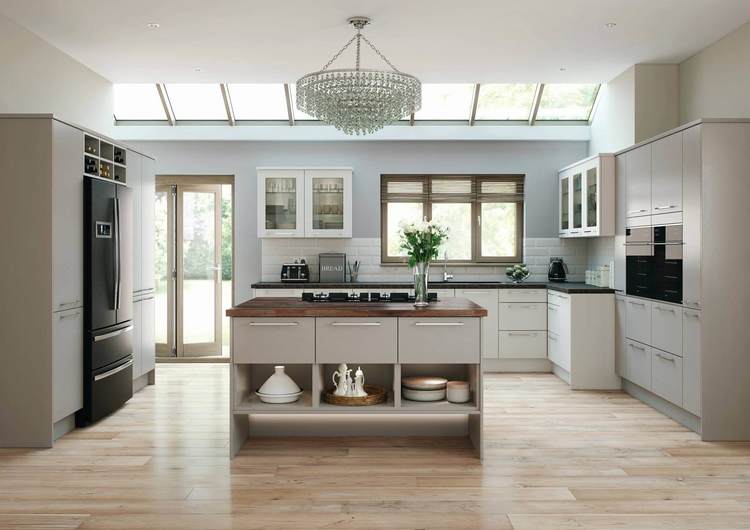 3.) DO NOT FORGET THE LIGHTING DESIGNS.
Lighting over your kitchen island is an often overlooked addition in the design phase. You want to make sure that the island area is provided with the proper amount of lighting, especially if this is an area where you will be doing a lot of your meal prep or even social gathering. Consider using various types of pendant light or track lighting to make sure your kitchen island is properly illuminated.
4.) KNOW YOUR DESIGN OPTIONS.
While the most common type of kitchen island is the single tier rectangle island, there is a number of other design you may want to consider to better suit your needs. You can choose a multi-tier island, which can be an optimal choice if you want to use some of the surface areas as an eating or service space as well. You can have thin or wide kitchen islands and you can even have 'L' shaped, triangular or square kitchen islands. Speak with a trusted and experienced kitchen designer that will be able to better assist you in choosing the right island for your kitchen.
At Deane we have a great team on hand who can help you fulfil your own kitchen aspirations. Contact us today.