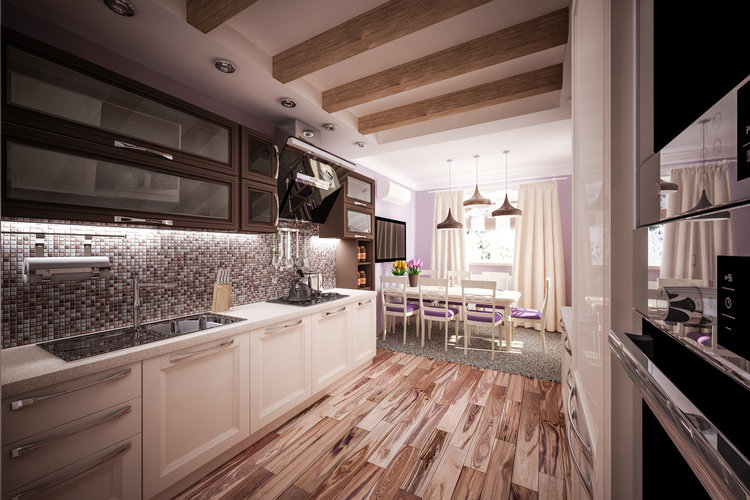 Last week, I wrote about planning a kitchen with an island and how it was on the wish list of many clients that visit the showroom. But what if you just flatly haven't got the space for the magic island, or perhaps just don't want one? What are the alternatives?
Your house may have a reasonable size kitchen, but it may be the wrong shape to include an island. Usually a rectangular kitchen with the windows and doors in the right place helps place an island where it fulfills its proper function of allowing work and seating without interruption. When seating blocks a walkway – always plan and imagine your seats WITH someone sitting on them and pulling them in and out. There's nothing worse that asking someone who is eating to constantly move out of the way so you can get to the fridge, and this would make you fall out of love with your island pronto.
Your spacious room could be quickly closed down by installing an island if the room hasn't got the right proportions  – the lovely open space you imagined the children playing in can quickly become a series of alleyways and a source of regret so think carefully…
Consult a professional designer from Deane to help you create an equally lovable design with alternative features from our kitchen ranges.
CONSIDER A PENINSULA LAYOUT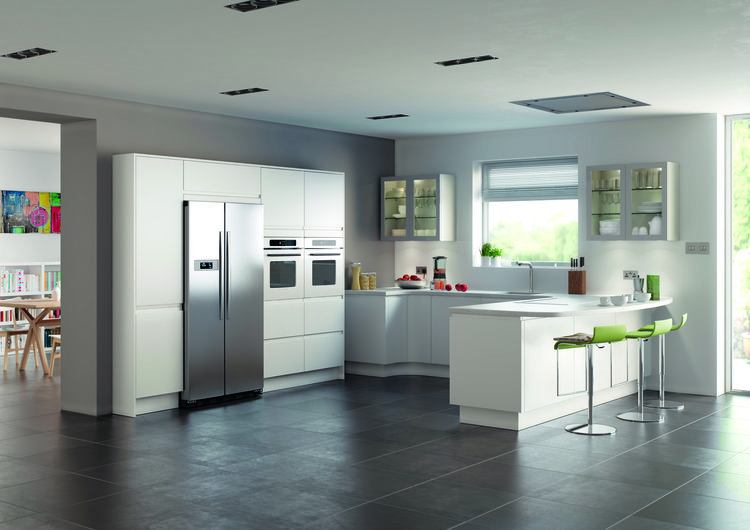 This format would work well in a much smaller kitchen, too.
This requires only three sides of the worktop to move around, and a big factor in this design is that services can be routed within the footprint of the units, no digging up the floor to get electrics and water sources. You can still incorporate seating if space allows.
WHAT ABOUT A TABLE AND CHAIRS?
A table allows flexibility
Although a little out of fashion, family and social eating around the table in the kitchen is a fundamental comfort. It doubles as an additional prep space when baking or cooking dinner, as a table height is lower than a conventional worktop and possibly a more comfortable height to work at. 
To replace the feature or interest that the island unit would normally give you could consider;
Different heights of units or worktops.
Different worktop materials.
Open shelves to add interest.
Lighting zones – pendant lights low over a preparation area.
Lastra Range from Mereway – available at Deane
There are lots of alternatives to a kitchen island – it just takes a bit of thought to find the one that suits you and your home.
Deane are partners with Mereway, as well as manufacturing our own range here in our Hampshire factory. We offer a free design consultation and advice and inspiration in our beautiful showroom just 5 minutes from junction 11, M27.