In the bedroom, it is known that the colours of the walls represent your personality, it is one of the most important aspects when you redecorate. This is because it is always important that you infuse your bedroom with fresh colors to give it a boost in style.
Colors and their meanings have evolved through centuries and each of us understands that the wallpaper, objects and the color of the room affect us in a large way. With colour, our moods tend to change from one shade to another. Whether a modern fitted bedroom or a classically designed one, color plays a vital role and its outcome is all about personal preferences and style.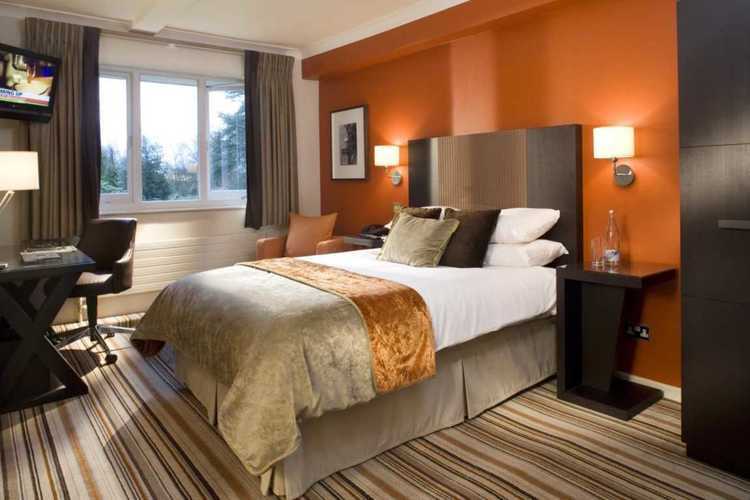 The main criteria when selecting paint colours for your bedroom is its temperature. 
Warm colors advance towards the eye, create a stimulating effect and appear more active. The bedroom is the place where a person wants to spend quality time and relax at the end of the day. Choosing the right shade depends on the condition that you want to create. Always keep these points in mind before you choose a colour for your bedroom.
Neutral colors have become a real trend in bedrooms in modern times. Matt or bright shades of beige, brown and cream are very popular at the minute and create a tranquil atmosphere. Neutral colors are also an appropriate choice as they can be successfully combined with any other color.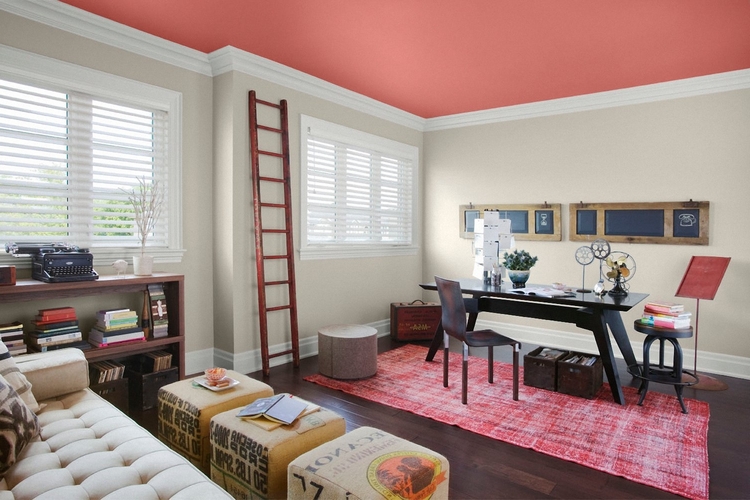 For kids bedrooms, blue, lavender, pink and green tones are best suited as it can create calm, relaxing environment. These colours make the room feel peaceful. 
Green, on the other hand, indicates security, nature, stability, and energy. 
Purple is associated with happiness, fertility, and creativity. You will need to use it in combination with other colors as it tends to be used as a feature colour. In contrast, blue produces a sense of loyalty, protection, authority, contemplation and stimulates thinking.
 
By applying dark shades you can  add depth to a wall and can actually make small bedrooms look larger. These colors can be combined with pastel colors to liven up the room. 
It is suggested that you avoid shades of dark grey for the entire bedroom as they are thought to be linked with sadness and stress. However, you can substitute them with darker shades of orange, red or yellow tones which work well with lighter shades. as below.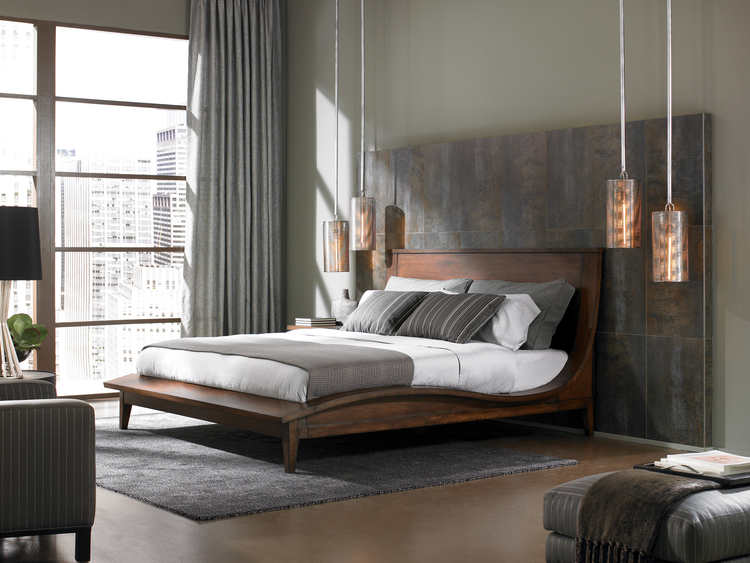 It is suggested to never use bright colors in small bedrooms, as they make them look even smaller. You can use a bright colour to create a feature within the bedroom however with this less is certainly more. In contrast, a combination of warm shades like wine, gold, slate brown makes the room feel both relaxed and inviting at the same time. Decide what you want from the room and plan accordingly.
Using accessories such as decorative pillows, furniture, and even plants will enhance the color scheme you have chosen.
White is the perfect choice if you have a limited opportunity for the bedroom. Pastel color accessories act greatly in cheering a white bedroom.
The color of the bedroom furniture and exterior style of the overall house should always complement the color of the bedroom walls.
CONCLUSION
If you are looking to improve the appearance of your bedroom, elevate its design or even change its general atmosphere then the colour  mixed with lighting is the key starting point. Hence, you need to spend time choosing the right colour for your own bedroom.