Undoubtedly the Kitchen is the busiest room in the home, having to serve as the role of both food preparation area and as a communal social area where the family discuss the activities of the day. 
Whether you see yourself as a master chef with a pure amateur in the kitchen a clean area is essential, with everything in easy reach. Whether you spend time cooking or sharing quality time with your family you should be able to do so in an uncluttered and organised space.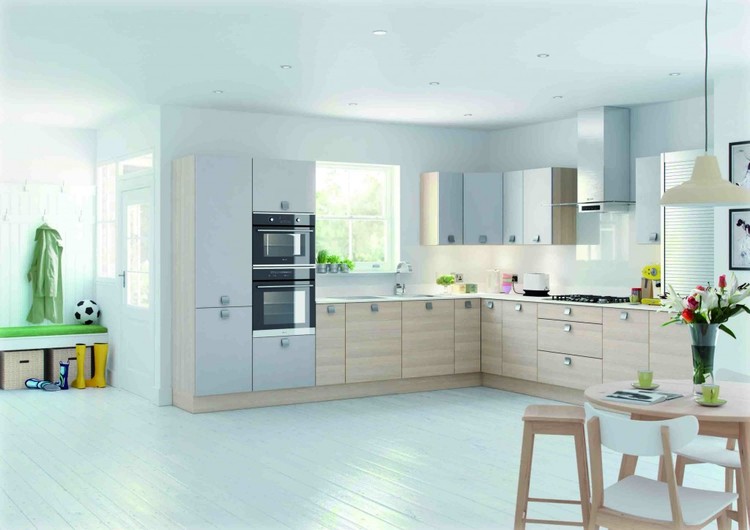 UNDERSTANDING YOUR NEEDS
At Deane, we use our experience to understand the true requirements of each of our clients. Whether the purpose of the kitchen is for cooking, socialising or a multitude of both, we go out of our way to assess every option to make sure the finished kitchen suits your lifestyle perfectly. 
Before you start thinking of any colours, patterns and accessories you need to nail the layout. this way you make it easy for yourself long-term. Nobody likes the idea of rushing a design and regretting to take more time understanding their needs. The extra time spent doing this will ensure you use your kitchen effectively for years to come.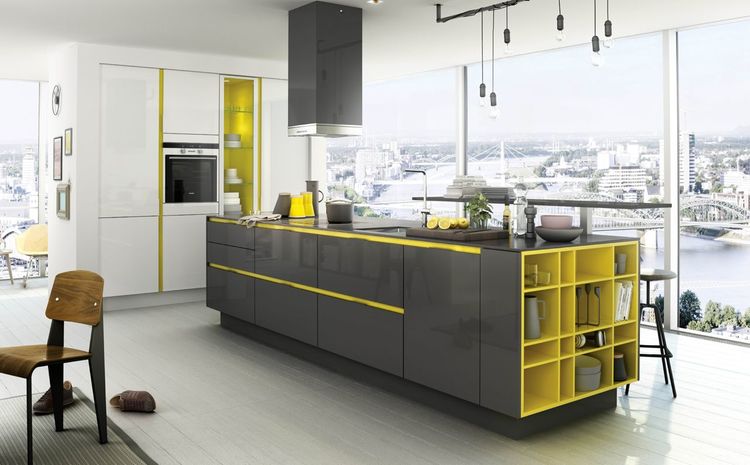 KITCHEN ZONES
Once you understand your own needs and wants from a kitchen now it's time to think about kitchen zones. This is classed as three main sections. 
First of all its important to understand where your food preparation will take place, and allow yourself the necessary space to prepare a full meal. If it's only you then you won't need a great deal of space, however, if you're a dab hand at a Sunday roast then you may need more space.
Secondly decide the location of the most used items, for easy access. If you cook all your meals in 3 minutes then the microwave needs to be positioned within easy reach. Alternatively, if you have children or teenagers then snacks, cereals and drinks will need to be in lower level cupboards so that everyone is happy.
Lastly, consider where the socialising area is to be located. Now this can be as simple as a dining table, or if space permits you could have a separate seating area, kitchen island or a built in breakfast bar where you can either entertain or discuss topics of the day with your family. 
It's important to allocate the correct amount of space for each of these sections. The main purpose of the kitchen zones is to prevent overlapping. nobody likes the idea of cooking a meal with people in the way. Alternatively, no one wants to be looking high and low for a certain ingredient because there is no clarity to where things are stored. for your own peace of mind think carefully about all these things before pen is put to paper.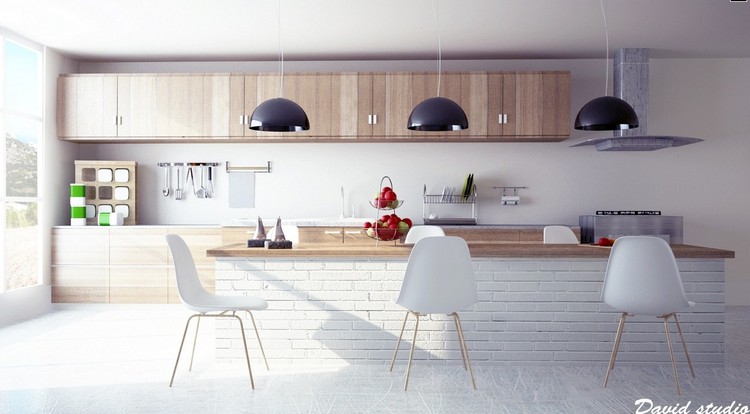 STICK TO THE WORKING TRIANGLE RULE
Within any kitchen, you should always consider the effective work triangle to maintain unity between the main appliances. This also keeps the three key appliances appropriately spaced. 
The fridge, oven/hob, and the sink are then placed strategically within quick and handy reach of each other and allows efficient use of the kitchen at all times.