There are people who love to redecorate their home to have a fresh look. So if you are one of them but you want to stick within a budget, you may find it challenging. Especially if you don't have any ideas as to what you want to do! However, there is no need for you to worry about this since there are lots of ways on how to decorate your home that will fit in your budget and provide the desired look you want.
Here are some helpful tips you can use to save your cost in decorating your home:
• DIY Projects. For you to save on a lot of costs, then it is best to complete a project by doing it yourself. Completing a project this way means you can create a more effective change in your home according to your own preferences (and wallet!). You can provide the look you want without spending too much in hiring a professional service. Keep in mind that you will be setting your own time and effort into it so it may take just that little bit longer to finish.
• Purchase materials that are on sale. If you decide to replace your old decors in your home, it is advisable to find the things you need that will not cost you so much. There are lots of places where you can look for used items and at a substantial discount.  Take a trip to some charity and second hand shops – you will never know what you may find!
• Use paint that complements your decors.  Adding a fresh coat of paint can work wonders to freshen up your home. You can either use the same colour as before or take this chance to consider another colour scheme you have in mind. Don't be afraid to use this opportunity to try something different that you have always wanted to do!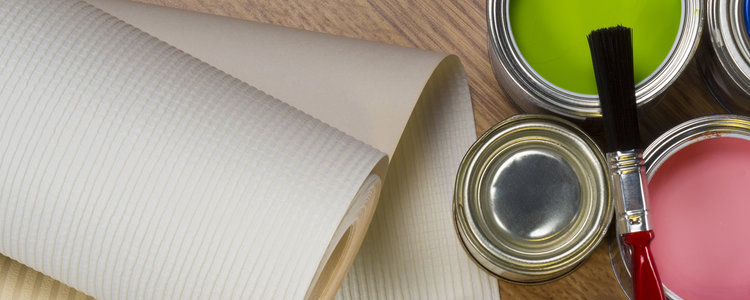 • Mix and Match. Now, for you to create a refined look in your home, you need to learn the perfect mix and match approach of the inexpensive items you purchase. By simply investing a little amount of money for a few items that go together, you can easily start to achieve the new look you desire once there are all combined into that space.
• Be open minded. There are times that there are some existing décors you can use in a new way. So why not try to decorate your home through the use of those. By placing these items in a different room or in a different combination, you will discover a new outlook and create a new feel for the room. You can also change it up by instead of expensive curtains why not opt with bamboo blinds. Trying something different, that you've always thought about, will make you love the new look of your home.
With these simple tips, you will have assurance that you will have a happy and cozy home that will be appreciated by everyone. Through this process, you can now start enjoying the new look of your home despite the shortening in your budget. Just remember, decorating on a budget will be more effective if you have a better idea in your mind on the design you wish to achieve.