Whether you are considering decorating a room inside your home or you are planning to decorate the entire house, if you prefer to keep the service of an interior designer, it is crucial that you are careful and selective when it comes to whom you choose. The right individual can result to pleasingly decorated rooms done to your budget and design, which vastly enhance the value, feel and look of your home. Make a poor selection, however, and you can find yourself out of cash with even less to show for it.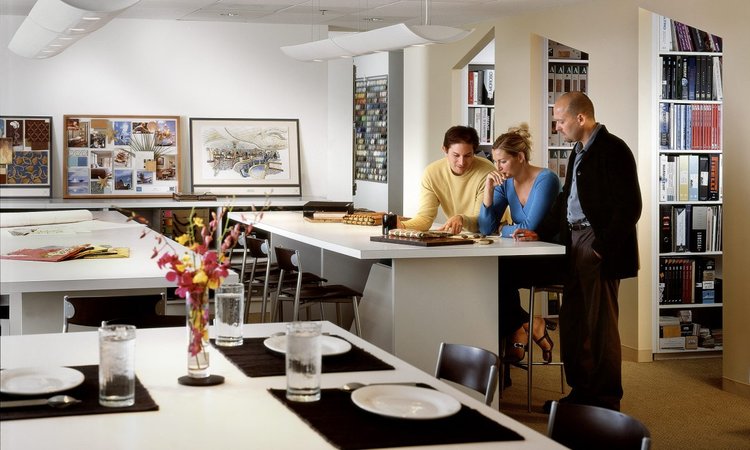 Word of Mouth
The perfect place to begin when choosing an interior designer is to contact family and friends to see whether they have anyone who they can recommend. After all, who can you trust if not your family and friends? Choosing someone who's already been recommended by a friend is an ideal way to ensure you employ someone who is dependable and can offer you what you need.
Testimonials
Once you have found a candidate, you will still like to see other peoples' experiences with them. Take a look at any testimonials you can find; look to see if there were any complications during the whole process and how it was rectified. This will give you peace of mind that your designer is good under pressure and can overcome any obstacles.
Talk to your Interior Designer
There is nothing better than actually talking to your potential designer.  You need to know if you would be able to get along and that they will be on your level when it comes to helping bring your ideas to life. Ask for an estimated cost and time of completion as this is also a good indicator as to if they can help you with what you need.
Go with someone who can communicate well
One of the most crucial things you need to consider when planning to hire an interior designer is to choose someone who can communicate well and the one who has the same personality as you. If you want to get everything to be carefully planned out in advance, you may find it very difficult and stressful to work with someone who is more spontaneous. Whenever talking with your interior designer, the questions must not be one-way, as it's their duty to find out as much regarding you and your needs at the same time they must be asking you a lot of questions.
If you prefer a particular design or theme you like, this is the perfect time for you to talk about this with your designer.  Our designers are always on hand to help you with your needs. Visit our showroom to speak to one of our team today and organise a free home visit too!