Having children doesn't mean that your home needs to be completely dull, wipe-able and bulletproof…
Family spaces should be a place where families can be together and not separated due to the fear that the furniture won't survive.
Why not create a space that is not only beautiful but sippy-cup friendly?
Here are some suggestions for some fun, child friendly interiors: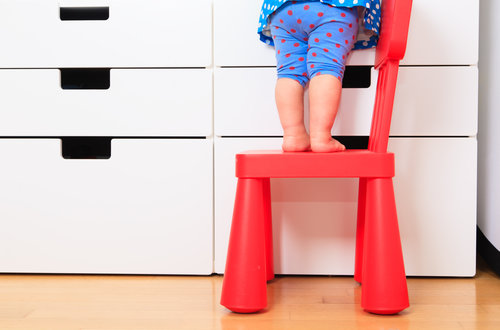 1)    Incorporate their artworks- frame it and make a feature of it- deep display frames and miss matched colours- don't just pin it to a board or stick it on the fridge. 
2)    Add some low down storage for toys that children can access. Pull out baskets and boxes that can tie in with the Interior design but are functional to keep something within the living space that is theirs.
3)    Outdoor use rugs inside- why not? They are washable, durable and can look great. Or choose floor fabrics that are hardwearing or for high traffic areas. Some you can even take outside and hose down!
4)    Add colour. It doesn't need to be beige, cream or brown as it's easy to replace- be bold. Families are colourful. Use strong prints, add fun.
5)    Add display bookcases with the covers facing forwards. Book covers are artwork, show them off. Bring their favourite titles into your home and it may even inspire more reading!
6)    Miniature tables and chairs- for tea parties and craft- give them a grown up space to be children.
7)    Keep some things within reach- maybe a few lamps that your little people can switch on or off independently.
8)    Poufs and ottomans- great seating for children. Can be a hardwearing weave or leather and will take anything!
9)    Use beautiful fabrics to create a den (or a stage if you have a little diva!) Fabrics can be hung in all sorts of ways to create some special spaces for little ones. And who doesn't love fabrics around the home.
10)    Add a stylish and convenient drop zone for essential items that you use everyday- the changing bag, the kids shoes and coats, the lunch bags! Create a space to house these that is easily accessible for both you and the children to make getting ready that little bit easier.
Never feel the need to hide the fact you have children when designing your family home.
Create spaces that you can all love and worry less about protecting your home from your family.
What are your ideas to make a perfect family space? Share your ideas of how to make a living space work for adults and children alike.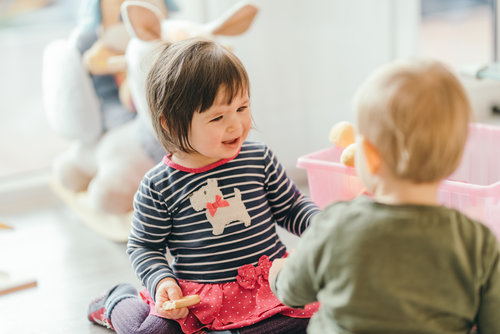 As Deane designers all have families, we know exactly what's required for a successful design for any room that ticks all the boxes for everyone. Call us today to arrange a hassle free design appointment 01329 822446, or email showroom@deanegroup.co.uk