Everyone loves the winter time, it means cosy nights by the fireplace sipping at hot chocolate and sitting with a blanket watching movies or reading your favourite book.  With that, you always want to feel warm and comfortable, not only would that start with your clothes but it all depends on how your home looks and feels too. There are many different ways of making sure you are most comfortable in your home from colour choices, accessories and other small touches. 
The colour scheme of your home and individual rooms vary depending on the main use.  This colour chart gives you some ideas as to this winters palette and we are here to help you choose which of these colours would work best to suit you and your homehome.
However, in this entry, we are going to focus on the 3 most common rooms for redecorating:
Kitchen
Living/Family Room
Bedroom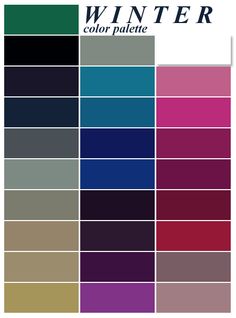 The kitchen (being the most used room of the house) traditionally is tidy, void of clutter and designed so that you will find yourself gliding from station to station. This is due to perfected positions of utensils, preparation, washing and cooking areas. Colours in this room tend to be crisp and clean but by introducing a rustic feel with a traditional dark wooden table and chairs set this will take your kitchen to another level and feel more inviting.  Try adding some complementing colours such as taupe and cappuccino which work extremely well against the dark grains of natural wood.
The living room will be one of the most diverse rooms being suited for adults, children and possibly pets too!  Don't be afraid to enjoy the richer tones of winter berry influences in here in the way of cushions, throws or blankets. Add texture with knitted cushion covers and a deeper pile rug if you have opted away from carpet.  If you have a fireplace, using darker colours such as Aubergine in the living room will convince your mind that it is warmer when the fire is on – and who doesn't enjoy that when there's a frost outside?
The bedroom is obviously the room for tranquility and relaxation, it's where your mind and body will be the most at ease.  Tones of blue and or brown will help to calm the mind with its associations to water and the earth.  Why not find a simple wallpaper or paint the walls a neutral colour such as an ivory or light grey? This will allow you to experiment with colours in your duvet sets and give you a selection of accessories to choose from that will always match.  We suggest keeping colours that may be too vibrant to a minimum as these will engage your brain and keep it active, guiding you further away from a restful sleep.  The bedroom should also remain clutter free with suitable storage. If all of your belongings are tidied away yet easily accessible, this will cause less stress, rest the mind and allow you to fall into a slumber fit for royalty.