Have you run out of storage space? Are you maximising the existing spaces in your house? You are not alone as one of the things at an absolute premium in today's houses is 'space'. Simply buying additional cupboards or wardrobes is not always a practical solution, and takes up valuable floor space.
FINDING A USE FOR WASTED SPACE
Contemporary designers take this into account to ensure that every inch is used in modern homes. You can also do the same by installing under stair storage. Don't automatically assume your under-stairs space should be reserved for hiding the hoover ,ironing board or Tesco shopping bags. Open shelving, angled cupboards and other clever storage solutions can de-clutter your home as well as look stylish.
Storage spaces and practical shelves under staircases are now becoming a desirable option as modern home owners are starting to realize that all that unused space cannot simply be wasted.  Making the most of understairs cupboards doesn't just make sense, it can be key to a calm, clutter-free home.
The main trick with under stairs storage is to decide what you actually need it for. When considering under stairs storage ideas the question to ask is "how can I make the best possible use of this space?" There will be far more usable space than you might first imagine. For a few simple examples, shelving and drawers fitted into the under stairs area can be used to hold shoes, coats and hats as well as seasonal wear and children's outdoor coats. 
There is so much that can be done to turn the wasted area underneath the stairs into a clever storage solution.  From bookshelves to a home office to even quirky storage and laundry space.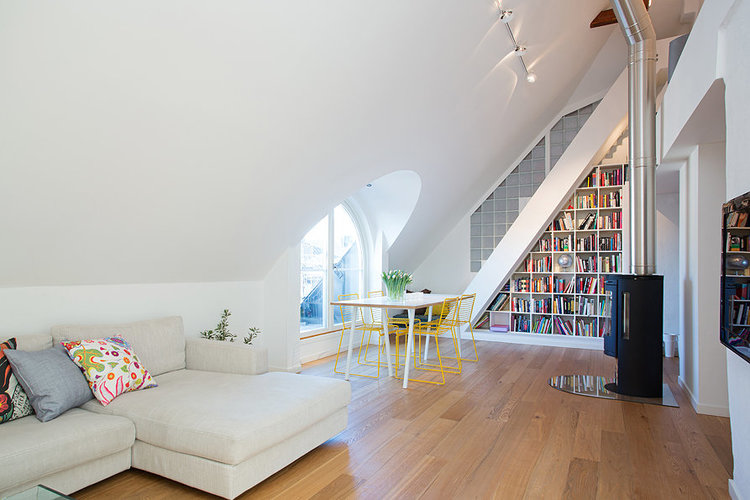 THE CHOICES ARE ENDLESS
Under the stairs, a logical choice might be to fit an angled wardrobe. It would be perfect for extra clothing, footwear, hats and gloves. A fitted angled wardrobe can have open shelves or storage for large objects, giving it a discrete look.
Do you have a lot of books and don't know where to store them? Under the stairs is a perfect place to put them. Your books remain easily accessible for you and your family. and act as a visible guide of your literary tastes. Adding a functional and stylish bookcase under your stairs would also create a unique statement piece. 
Or how about a stylish wine rack? Another clever use of space that can be a talking point for guests is wine storage. If you don't have an extensive wine cellar you could even combine the under stairs wine rack with a bookshelf or a display area.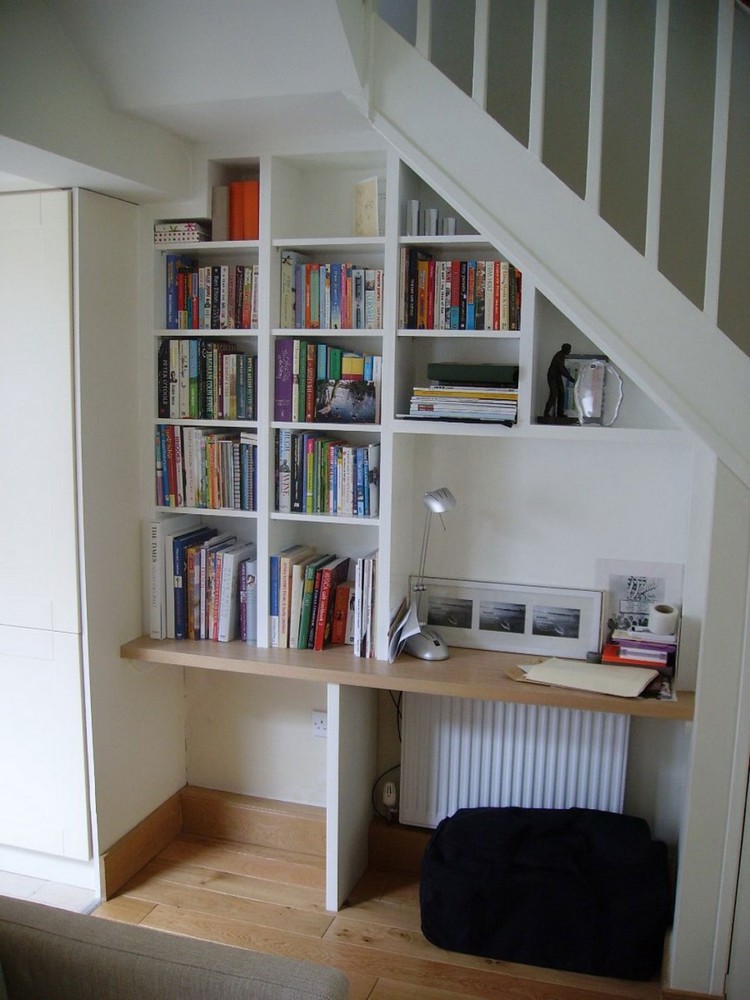 CREATING CLEVER STORAGE
Each staircase area and shape are unique, so the best way to optimise the space available, once you have decided on the design, is to have the design custom built. This will ensure not only that your storage area is functional, but also that it looks fantastic.  This is particularly important where you have a quirky idea which you want to bring to life. Also by choosing custom furniture you most certainly want to make sure everything fits and closes correctly, every time.
By adding functional storage space you will soon discover that what was once a wasted space becomes a useful storage area, to be admired for years to come.