Sliding wardrobes are very quickly becoming the preferred choice for consumers wishing to add both style and space to their bedroom. With the ability to make a set of large sliding wardrobes to your complete opening sizes and bespoke interior options the question is, why would you want anything else?
GO CUSTOM WITH LARGE SLIDING WARDROBES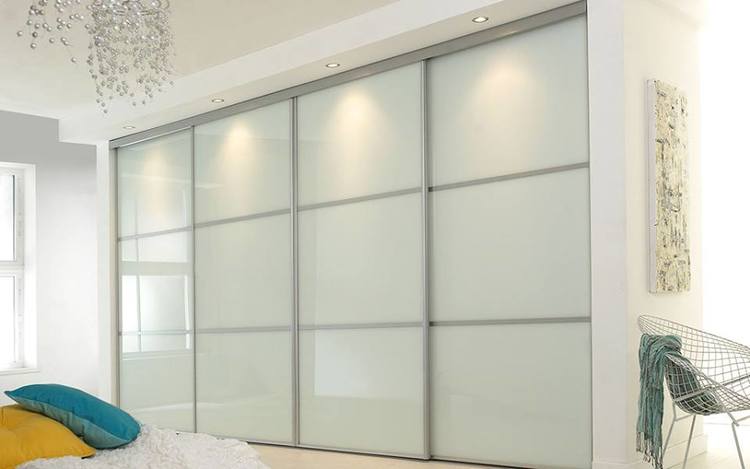 HOW DOES THIS BENEFIT YOU?
It's safe to say that anything made bespoke is more appealing, sliding wardrobes are no different. While standard catalogue furniture may be a quick fix they will almost certainly leave dead space at the sides and top of the wardrobes, where the standard size wardrobe sits within the alcove. With custom wardrobes, this problem goes away. Large sliding wardrobes can be made to your individual sizes without any trouble. This creates an interior space that utilises every inch of space you have, which allows you to almost double the interior space available, compared to standard options.
A custom interior is a must. If like me you need more than a single hanging rail then to hear that by opting for large sliding wardrobes it includes a custom interior as standard must be a revelation. whether you need more hanging rails than shelves or you prefer drawers over hanging rails you can make your wardrobe work for you. At Deane custom interiors are standard. This means no matter what your aspirations we can design and build a unique interior that matches your lifestyle perfectly.
So, you know that custom wardrobes create more space and that by choosing them you have the ability to make the interior fit your needs perfectly but now let's talk about how they look. You may want your large sliding wardrobes to be bright and bold, we can do that. You may want your sliding wardrobes to subtly blend into the surroundings of the room, we can do that too. In fact with over 50 design options there really is unlimited possibilities to choose.
HOW MUCH DOES IT ALL COST?
This is certainly one of the most pivotal questions asked by our customers at this point, so let's answer it with an example.
Imagine you need large sliding wardrobes to cover a space of 3.0 metres. You would like mirrors to brighten the room and you need both shelves and hanging rail inside.
By browsing the web, or the designer catalogues, you find a standard wardrobe which is £1,500. At Deane we can make you a bespoke sliding wardrobe that is made-to-measure, has your ideal interior layout and is completely customizable for only £1,800.
We also take only 50% up front, send a designer to your home to measure the space and produce a CAD illustration, cover the wardrobe and the fitting for 6 years and take away the hassle of DIY.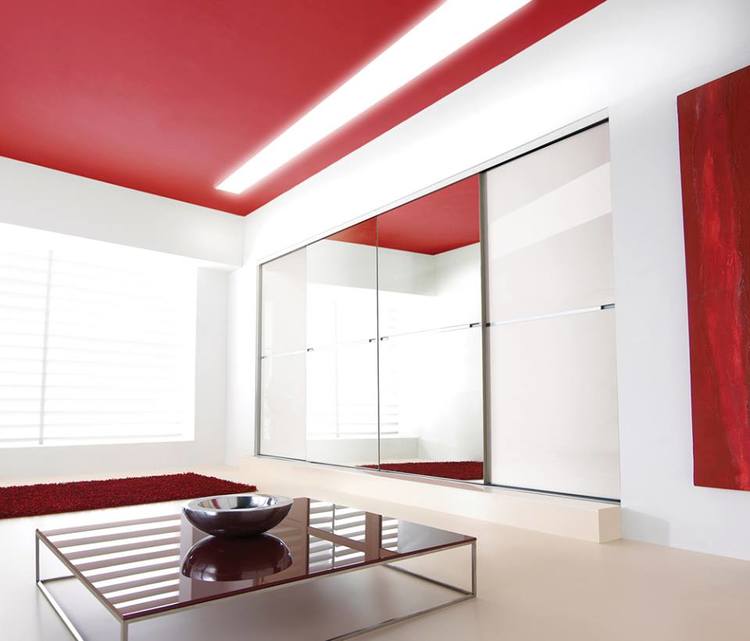 Interested?
If so, take a minute to think exactly what you want from your wardrobes, even draw a quick sketch. Then email your requirements over to our Fareham showroom to get an accurate quote. We have a price list available on request so you can see exactly what you pay beforehand.
Need Inspiration?
Come to our showroom to see or large sliding wardrobes first hand. There is always a designer on hand who can help.