We're in the swing of Autumn, with pumpkin spice and everything nice. Autumn is literally the cosiest time of year and funnily enough, bedrooms are a place for people to wind down, relax and cosy up in for the perfect night's rest.
How do we design a bedroom to be everything we want? Luckily, we have some fantastic colour schemes, bedroom design ideas and themes to squeeze all them Autumnal feels into a beautiful bedroom that will go all year round.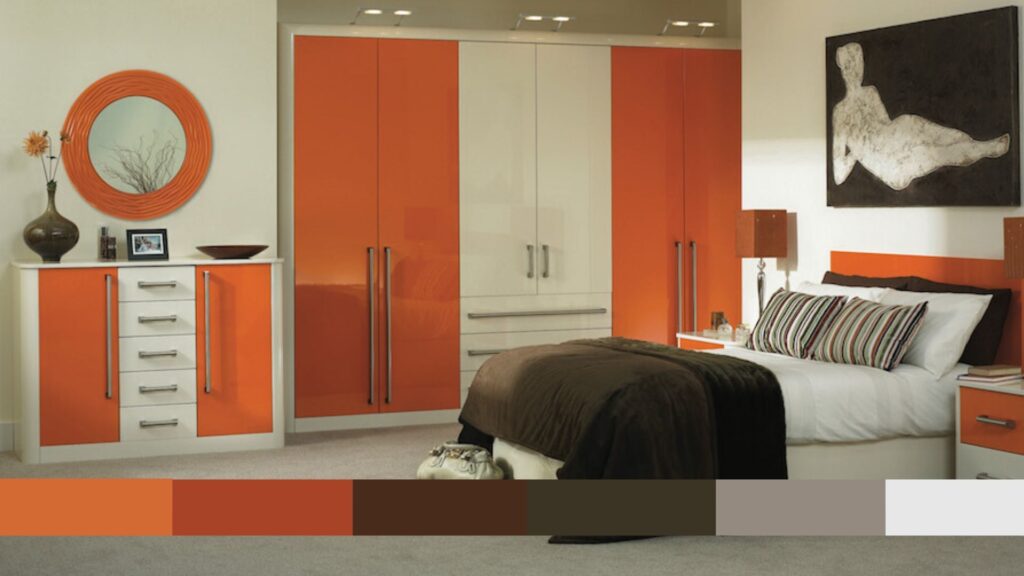 Although it may be quite cliché to go straight to orange and brown tones, well "If the shoe fits…." These classic Autumnally colours are stylish, warm and most importantly cosy!
Using sweet brown wardrobes for that splash of colour, the surrounding shadows then contrasted a much darker tone such giving the effect of cocoa brown.
You can tone down these vibrant colours with the use of olive drab décor, this gives off a more natural tone with features that stand out.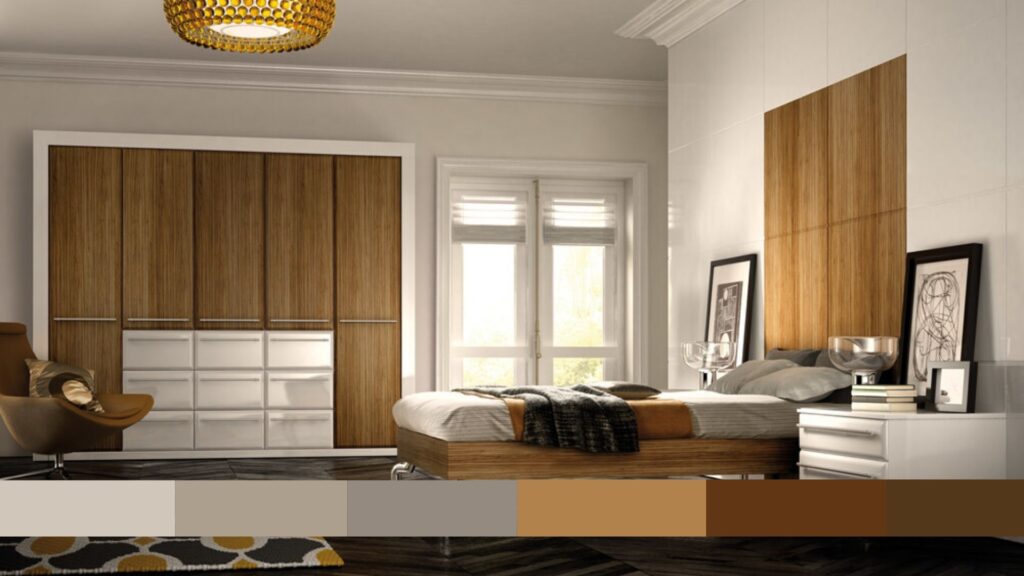 This dainty and chic bedroom fit-out was inspired by using natural wood, a mixture of soft and deep browns (Brown Sugar & Pullman Brown) with the natural soft grey to brighten up the room and make it look bigger (Grullo & Pale Silver). The bedroom furniture is a bright white which helps the light reflect and tone down the dark woods around it.
Something a little different? The blue (Dark Gunmetal) and brown undertones (Zinnwaldite Brown) have turned this bedroom into an intimate and calm space. With the hint of wood around the bedframe to the wardrobes, it's giving us a walk through the woodland's kind of day. Using natural materials can make focal points for any master bedroom.
You can view more of our inspirational fitted bedrooms and sliding wardrobes via our downloadable brochure!