Custom fitted wardrobes, or built-in cupboards are both terms used for custom-made furniture, built into an existing space, but are they worth the extra money?
We have previously described the improved functionality and the long term benefits of investing in fitted wardrobes but can you really get more for your money by commissioning a firm to design, manufacture and install custom wardrobes rather than simply buying an off-the-shelf alternative online. Today we explain why fitted wardrobes are worth the effort and can even save you money !!!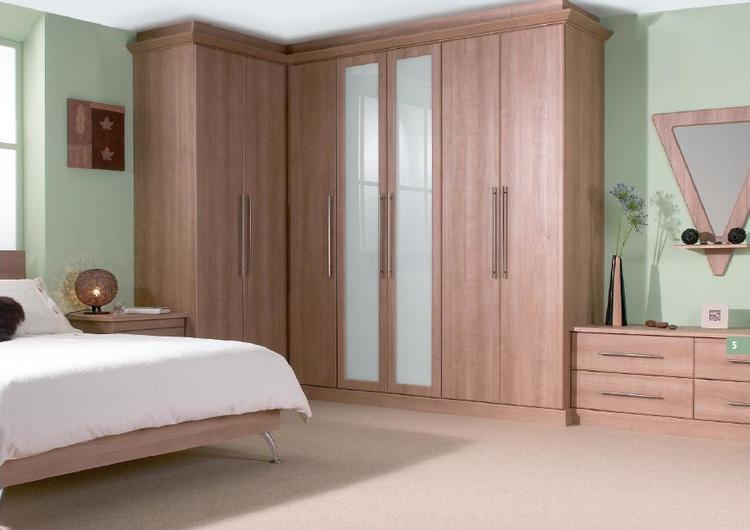 Ok, so let's lay it out there from the start, the up-front cost of a custom-made fitted bedroom is more than you would expect to pay for catalogue furniture. This is common knowledge. But we hope today we can persuade you to think of fitted wardrobes as a long-term investment rather than a short term solution.
Comparing most estimates we have found fitted furniture is on average 35% more expensive than catalogue or standard sized alternatives. If we take that figure into context is 35% that much more when you consider the improved design options, made-to-measure service, guarantees and the time you save by not fitting it yourself.
Let's start with the design options.
So it may be a great coincidence that the colour, style and layout of the catalogue wardrobe completely fits in with your lifestyle, without any restrictions. We know that in 9/10 occasions this is simply not true! This is the first area which highlights a major benefit.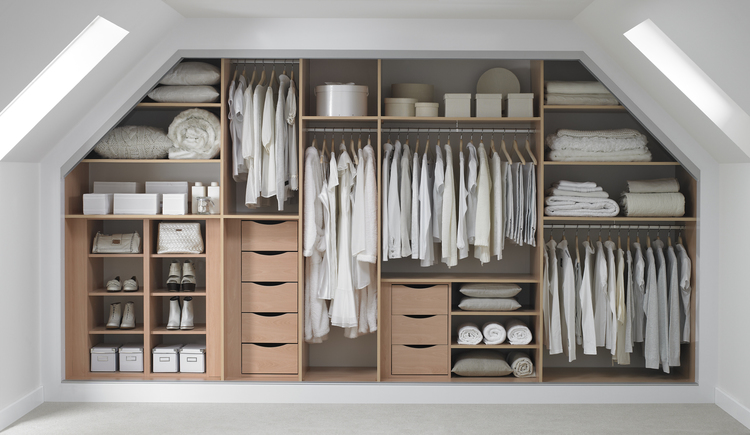 If you're a man and you wear jeans and t-shirts and your partner wears long dresses then why are you expected to use the same interior layout? 
In contrast with complete individuality with fitted custom wardrobes you can structure you wardrobe layout to fit with your requirements and lifestyle.
Let me explain. So if you wear a lot of shirts and chinos then you should have these positioned in the areas of the wardrobe where they are most easily accessible. In addition if you have seasonal wear, which you take out the wardrobe a few times a year then why should it take prominence in your wardrobe? Surely having an area of the wardrobe for these types of items will greatly improve the way you store your clothes. In addition you don't have to spend time and effort moving your wardrobe around periodically to accommodate the most appropriate clothing?
Everything has a place and finding that blue sweater is easy.
Ok, on to space gains.
Using bespoke fitted wardrobes also ensures you are making complete use of your closet area. For instance you can simply double the amount of hanging space be using double hanging rails rather than a standard hanging rail. You can also have a top shelf fitted above, which then allows you to store rarely used boxes, storage and garments completely out the way of your clothes, storing items right up to the ceiling.
I would also guess that your bedroom is not perfectly 6ft or 10ft in width? These are the common sizes available on the open market. If it's not then you can certainly benefit from the made-to-measure service available from custom Fitted Wardrobes.
At Deane our service is completely bespoke and made-to-measure. This term refers to the wardrobes being manufactured to your unique dimensions. This ensures you achieve complete storage potential from your wardrobe space, without restrictions.
The aesthetic benefits are also important and commonly overlooked. Making from scratch allows us to make a fitted wardrobe fit from top to bottom, side to side, without big gaps or black holes, gathering dust and wasting potential space. So why worry about the wardrobes fitting? At Deane we take the worry away and allow you to have fun thinking about your perfect wardrobe rather than worrying about sizes.  
Guarantees are Important too.
Are you confident that what you want will look like the brochure when you finish it? It may seem like a good idea to order wardrobes from a catalogue and have them delivered within a week, but there is no guarantee that the finish of the wardrobes meets your expectations once complete. Short term you may be happy but if in a year or two when you have any problems then you will need to find a fix or replace it altogether.
In contrast custom fitted wardrobes are always guaranteed for a minimum of 6 years. At Deane we go further by offering the guarantee across both the product and the installation. This offers complete peace of mind that should a problem occur, however small, Deane will be on hand to resolve the issue at no extra cost.
Are you a DIY'er?
When making a comparison between fitted wardrobes and the many alternatives you can be forgiven for forgetting the time it takes to put everything together. Would it not be a better idea to allow somebody to take the hassle away from you? This is what we do. Installation is included with every order. This ensures that the finish you see in the showroom is what you can expect when the fitted wardrobes are installed in your home.
What's the catch?
There is one major problem with custom fitted wardrobes and that is simply the delay between ordering the goods and having them fitted in your bedroom.
With the bespoke nature of the product comes a delay. If you order a custom 3 piece suite you can expect a considerable delay and unfortunately the same has to be said for bespoke fitted wardrobes.
At Deane we generally allow 6 weeks between ordering and installation. This guarantees we can order the raw material, manufacture the wardrobes in-house by hand and then organise installation of all to be fitted by one of our experienced wardrobe fitters.
Are they worth it?
Are Fitted Wardrobes Worth It? Well we say they are. With the benefits of a flexible design service and peace of mind guarantees in addition to nearly double the storage space for your clothes we believe it is a no brainer…. While conventional catalogue furniture can be an immediate solution the life expectancy of a standard wardrobe is 2-5 years. In contrast a well fitted custom wardrobe is expected to last 10-15 years or more, so you can in fact save money over time.