If you love this look, Deane have some new interior ideas with products that you can use for an Industrial twist to your decor.
Wallpaper is a fantastic scene setter, change the entire atmosphere of a space in a day. Take a look at Deane's new wallpaper source, Today Interiors. The 'Structure' collection is a range of new and unusual papers for adding heavy themes of metal, brick, stone and wood.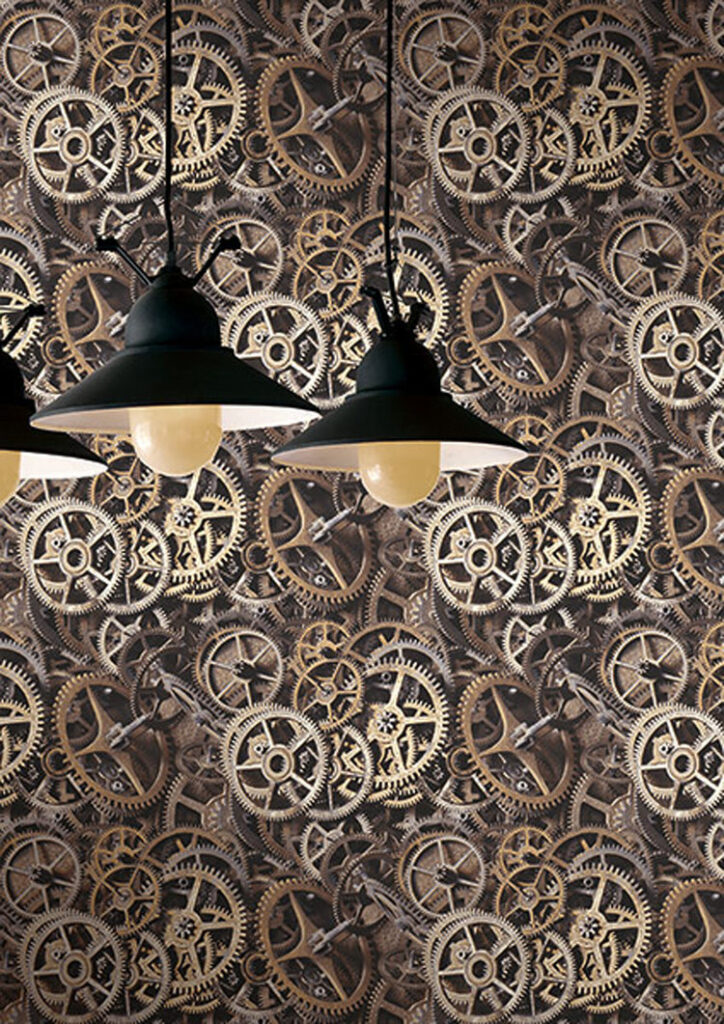 Realistic imagery of chipped paint on wood and corrugated metal create dimension to the walls and add to the architecture of a space. A slight sheen of metallic added to riveted metal, and oxidized tin tiles help bring the papers to life. Stacked stones create a peaceful environment, while warm bricks complete the look of the urban space. Whether you are looking for a dramatic backdrop or creating a calm setting, the wallcoverings in Structure can help complete the mood of the modern industrial interior.
Use our fabulous books at the showroom to set the scene for your dramatic new look, prices start at only £63.75 a roll, and it could take just one roll to cover a panel within your kitchen island, a chimney breast, behind shelves in a recess, or make a huge panel to hang on your wall without the permanent commitment.
Drop by the showroom, have a coffee and put together a look to compliment your new bedroom or kitchen.