Deane are constantly changing to reflect the needs of customers. We take into account the requirements of the designers to have lots of interesting and up to date displays to show our clients the very latest in textures, colours and accessories, and offer something different – making it a great choice to buy a kitchen from a Studio, rather than a Shed.
Take our new prime display space in the front of our showroom. We had this set up as a bedroom display, but with two big windows it never really worked. Time for a change.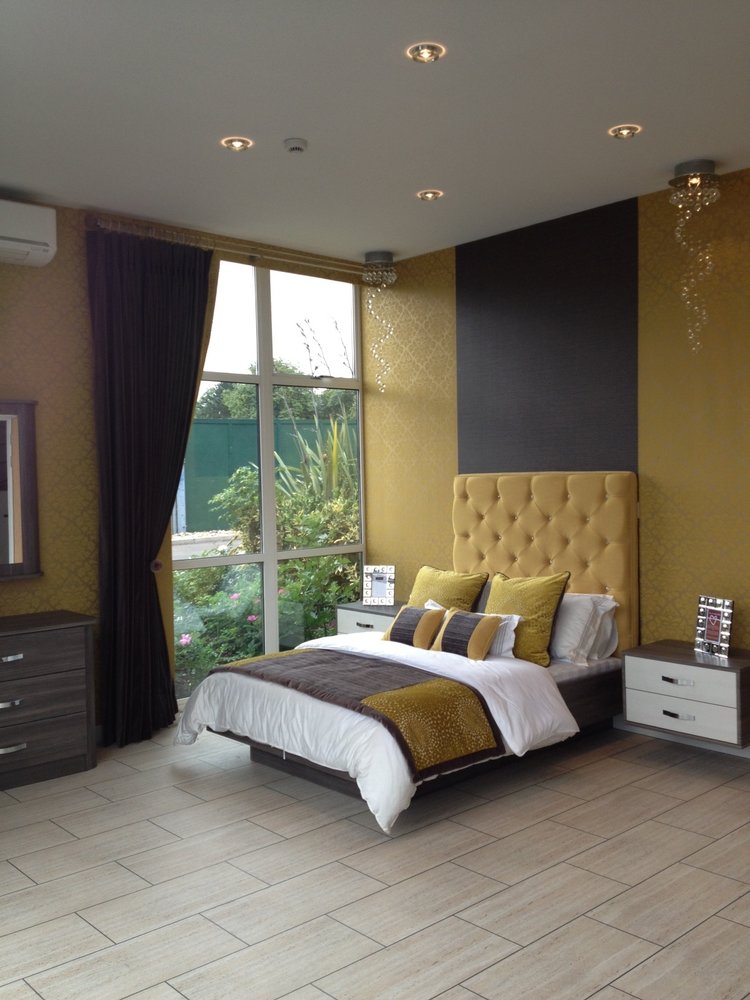 Trend Interiors have recently revamped their range to include curved doors in a range of wood colours at an exceptional price, allowing a level of detail in design that is usually only found in much more expensive kitchens. There is also a choice of high gloss doors, and we used deep and rich 'Anthracite Gloss' with 'Washed Stone' doors. The result is a bright, modern and comfortable look, everyone that's seen it wants it! With a Pure White stone top around the sink and Trend's 'Urbantop' laminate to enclose the island, this kitchen comes in at a affordable cost. We will post out further on the display in a week or so when its all dressed, but we wanted to show you this nighttime shot and let you know about the wonderful Trend range.
Big thanks to Wendy and the whole team for working very hard to make it look so stunning. Share your thoughts and comments with us, we would love to hear from you …