BESPOKE WARDROBE SUPPLIERS
Deane are a leading manufacturer of sliding wardrobes and storage solutions to major house builders across the UK. With an average of 15 – 20 major contracts at any one time Deane can design, survey, manufacture and install wardrobes to any development throughout Hampshire, Surrey, Berkshire and central London.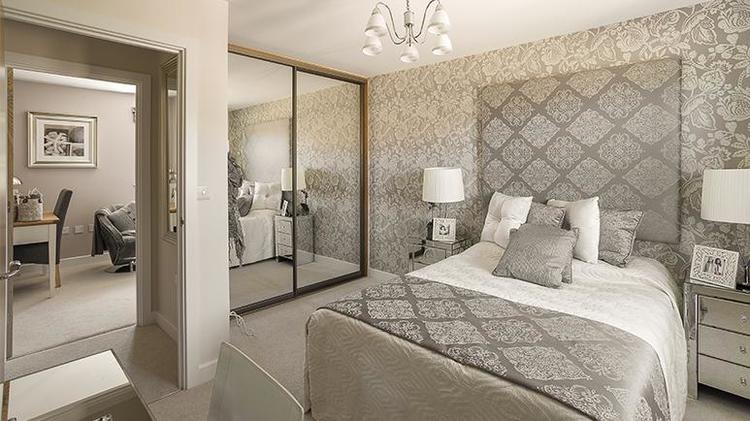 Download your free brochure
We guarantee 100% privacy.
Your information will not be shared.
From custom sliding wardrobes to bespoke storage solutions, everything is displayed in a handy trade binder. Also available in hard copy, simply contact our team on
(01329) 822 446.
Deane have been manufacturing and installing made to measure wardrobes and storage solutions to some of the UK's largest housing developers since 2004. We offer anything from a basic multi purpose sliding wardrobe to a fully fitted dressing room. We offer our clients the complete service with the production and installation capacity to install large quantities of sliding wardrobes on time and on budget."
— Anne Huntington, Company Director
With a selection of our most recent housing developments we have included photos of our work. These include dressing rooms, full walk in wardrobes, sliding wardrobes and fitted units. We also provide custom studies and home offices to some of the larger homes we have completed.
Download your free Trade guide
With all our products available in a professional portfolio binder you can quickly and easily view, compare and specify any of our products in no time at all. From custom sliding wardrobes to bespoke storage solutions everything is manufactured in house and installed by our own staff. 
• Completely made to measure
• Serving over 30 major house builders
• Covering London and the South
• CAD presentations with all quotations
• Family run since 1979
We guarantee 100% privacy.
Your information will not be shared.
Deane Interiors in london
From large scale developments through to smaller housing projects Deane are the preferred supplier of some of the largest house builders in the south of England. With new developments being tendered daily Deane are quickly becoming one of the largest supplier of bespoke bedroom furniture in London and the south.
We pride ourselves on our service and our unique approach to customer care. With a friendly dedicated team of experienced fitters, all of which work for the company Deane offer everything from design support through to project managing and implementation.